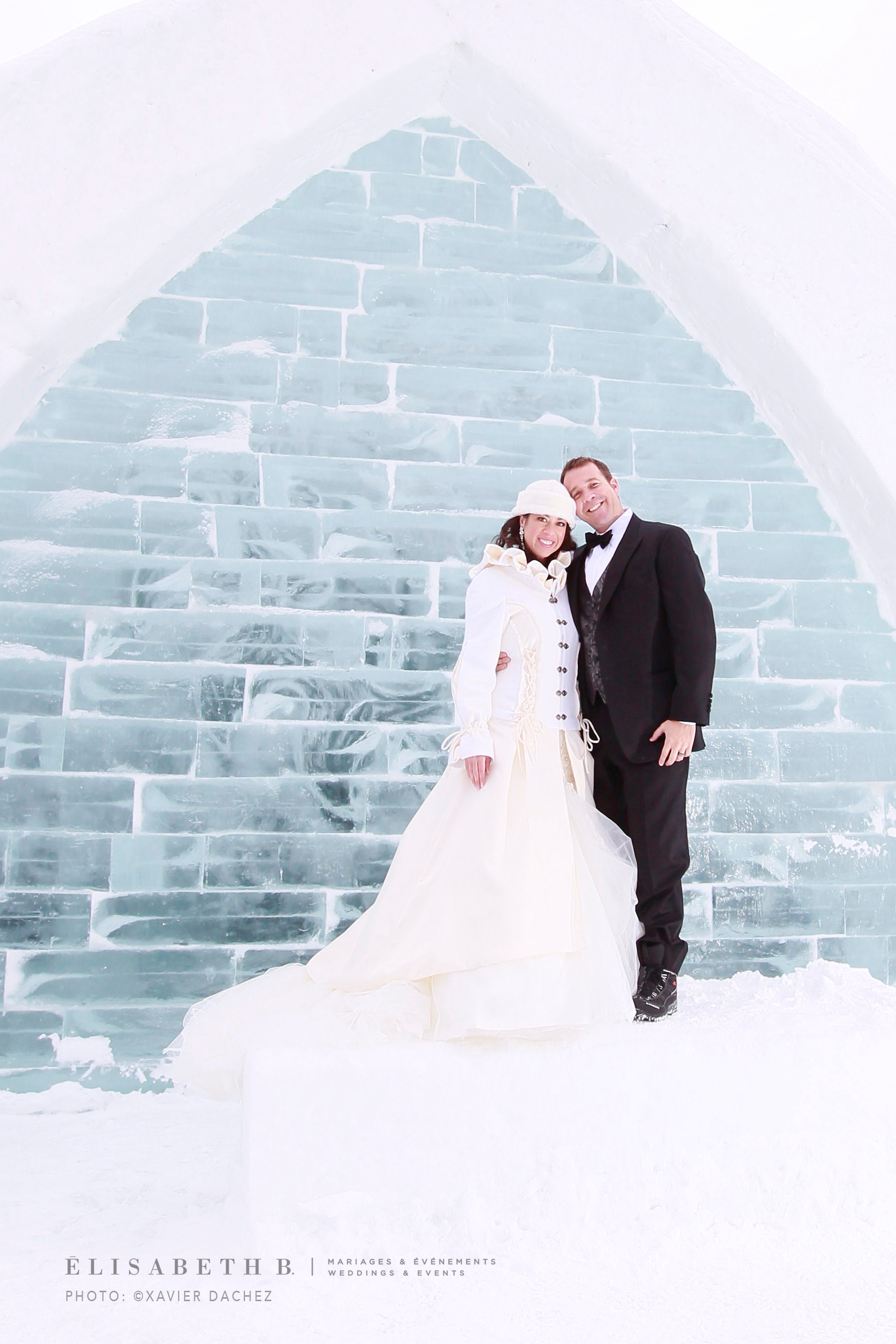 Totally Chilled in Québec
Why did Lauren and Charles travel all the way from Texas to Québec City to get married? Because they wanted an "intimate, romantic, memorable and, especially, unique and different" wedding. They chose to exchange their vows at the icy Hôtel de Glace, and I had the honour of being their wedding planner.
Their wedding was the subject of a recent article called "Totally Chilled in Québec" in the British magazine Brides Abroad. Here are a few pictures from the big day.
Read the article in Brides Abroad magazine to learn more about the couple's choices and what made this day so memorable.
---
Wedding planning: Elisabeth B. Weddings & Events I Photographer : Xavier Dachez I Ceremony : Hôtel de Glace I Réception : Hôtel 71 I Winter wedding clothing : Corine Markey I Officiating minister : Louis Lafrance I Make up : Sandra Leclerc