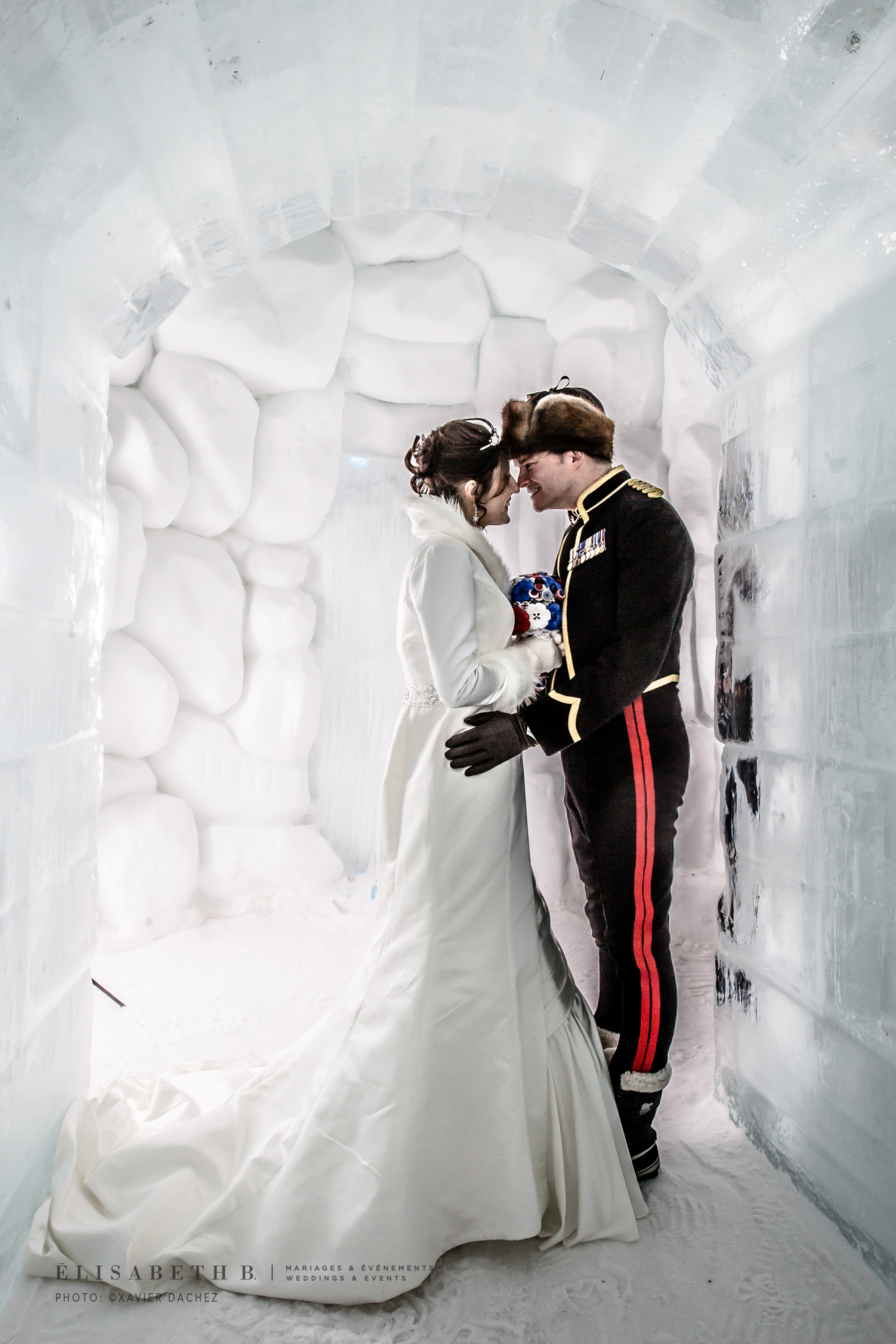 English bride in Québec City
"It was just exactly where and what we both wanted!" — Katherine & Austin
I am really very pleased! The January 2015 issue of the British Brides Abroad magazine highlights Katherine and Austin's wedding at the Hôtel de Glace.
The article tells how they met in England through uniformdating.com, all about Austin's proposal and why they chose to marry in an "igloo" in Québec City. And we find out how they actually forgot their wedding bands the first time around and so had to get married twice the same day! Curious? Read the full article here: BridesAbroad_jan2015.
It was a gorgeous sunny day full of emotion and bursts of laughter—proof that these great people never lost their sense of humour, even when they had to get married twice!
A little peek at their wedding or, should we say "weddings"?
Changement d'uniforme pour le marié pendant que le cousin est parti cherché les alliances oubliées!
Let's do it again. 
Voilà, ils ont les vraies alliances…
---
Thank you to all those who made this day to unforgettable for Katherine and Austin.
Wedding planning: Elisabeth B. Weddings & Events | Venue : Hôtel de Glace | Photographer : Xavier Dachez | Officiating minister : Louis Lafrance du Centre Amour et Mariage | Hairstyle : Stéphane Richard | Makeup : Sandra Leclerc